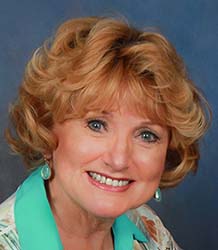 Holly Agliolo
I have been an entrepreneur all my life; from home sales, coffee house, restaurants, day spas and finally real estate.
Because I bring a wealth of experience and understanding people and taking care of their needs, I feel I can provide the necessary competent service to my clients in all stages of their real estate purchase or sale.
I am timely and diligent in all my tasks, and I ask that my clients commit to me as I do to them.
I love the real estate process and see myself in the business for many years to come. Working with people this closely is truly rewarding.
Living in the desert has been a dream of mine for quite sometime, I think it is the most wonderful place in the world and we are so lucky to live here.
Experience
As an agent who's an expert in this local area, I bring a wealth of knowledge and expertise about buying and selling real estate here. It's not the same everywhere, so you need someone you can trust for up-to-date information. I am eager to serve you. Here are some of the things I can do for you:
Find Your Next Home
You need someone who knows this area inside and out! I can work with you to find the right home at the right price for you, including all the neighborhood amenities that matter – not to mention the essential criteria you have for your ideal home
Sell a Home
When it's time to move, you need someone who will advertise your home, show to prospective buyers, negotiate the purchase contract, arrange financing, oversee the inspections, handle all necessary paperwork and supervise the closing. I can take care of everything you need, from start to close.
Consult on Home Selling Tactics
Oftentimes buyers don't visualize living in your home the way you do. I can make your home attractive to its ideal audience – which can help you get top dollar. Things like staging the home, making repairs or minor improvements, or even simply painting the walls can be the difference between a home resting on the market and one that's sold fast.
---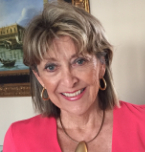 Mary Churchill
Mary has been associated with the Real Estate Industry over 25 years. Her experience ranges from Escrow,Loans,Title, Sales, Training, and Management. She was the Founder and President of Arroyo Escrow and managed various other escrow companies. During that time she was a Certified Senior Escrow Officer,a designation issued by the State of California. Mary also served as President of the Riverside County Escrow Association and served on the State of California Escrow Association as a Director. In 1984 Mary obtained her California Real Estate License and worked in sales. She was in the top 10 at various times during her selling career. She completed her Master's Degree in Management and Leadership and was a member of California Baptist University faculty as an Associate Professor for four years and Director of two off-site campuses. Mary then took advantage of her degree and went back into real estate in the management capacity. She has trained and managed numerous real estate licensees in Riverside and Managed three different Real Estate Companies. She was the Team Leader at the Keller Williams Riverside Market Center before joing the Redlands Market Center. She served on the Board for County of Riverside YWCA for two years. Presently she serves on the Board of Directors for the Inland Valley of Realtors Association and also on the Board of Directors for the California Association of Realtors. She was recently elected as 2008 President Elect for Inland Valley Association of Realtors.